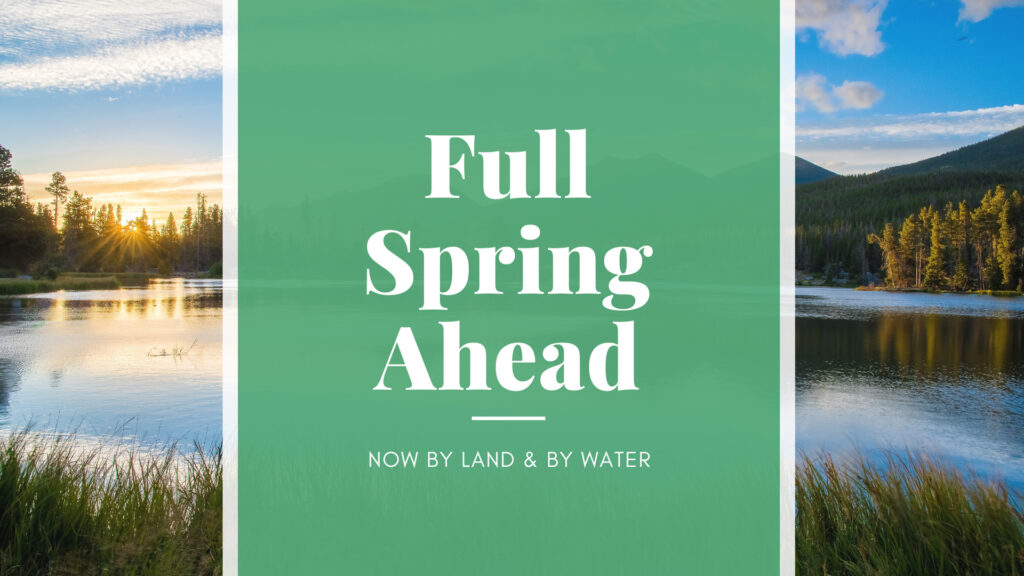 BY LAND AND BY WATER | FULL SPRING AHEAD
The new year has brought new opportunities and new adventures to Lynden Sports Center!  With the day-to-day changes we are dealing with through the pandemic we have made some huge strides towards our success and it would not be possible without the continued support and business from our customers!  You are each a blessing to us.
In light of a successful year, Lynden Sports Center is proud to announce the newest division to our line-up.  We are now offering top-of-the-line RVs, travel trailers, and motorhomes.
We are beyond excited to give you a sneak peek into our RV division, introduce you to our newest team members, and provide a few tidbits to prepare yourself for a fun-filled spring and summer!
Derek Sly, Brings 24 years of experience in sales to our team.  Derek is an avid outdoorsman here in the great state of Michigan. Derek's dedication and expertise will provide you with peace of mind buying experience on your next RV.
Service Team – Noel & Grahm, Together have over 20+ years experience.  We guarantee that their knowledge and expertise will provide the reliable service your are looking for when it comes to your RV, travel trailer or motorhome.
Our New RV Division Brands
Nexus Motorhomes
Gulf Stream
Amerilite
Vista Cruiser
Envision
Conquest
We Take Trades
Own a boat and looking for an RV?
Stop in and ask for more details!
We now offer trades:
Boats to a new RV
-or-
RVs to a new boat!
Start Your Next Adventure With Us!
Whether your next adventure is planned in the water or on the road, count on Lynden Sports Center as your first stop of an incredible selection of reliable and top-of-the-line boats and RVs.
A Boat & RV for Every Passion!
Our Storage Season Is Drawing To A Close
We're absolutely not kicking your boat out. We just assume you'll want it this summer for swimming, skiing, and fishing on the water with your friends and family!
We're eager to help you accomplish that goal….. but we're also limited by 24-hour days, the same as you are. (Imagine that.)
So to avoid a traffic jam of monstrous proportions, please let us know at least 2 weeks before you want your boat from storage.
To schedule a pickup or delivery time, email Brenda in our Parts Department: brenda@lyndensportscenter.com.